All that and more in Haiwan park this weekend!
(love this entrance!)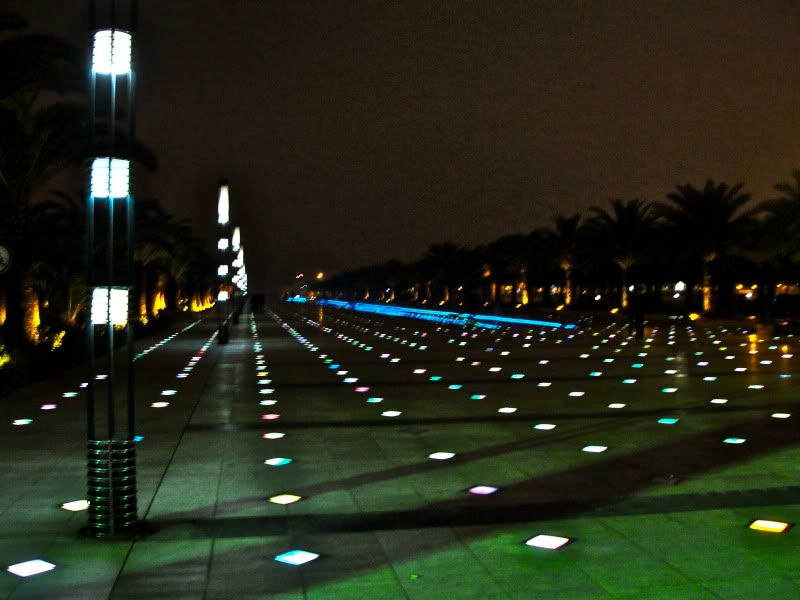 This past weekend Chris got to have his first proper weekend out (with out Jet lag) in Xiamen.
Friday night we met up with some Couch Surfers to catch some live music and half priced Heineken at JJ's Bar and Grill. Yet another ex-pat hang out. It was spur of the moment, but a fair amount of people showed up and we met some of our first non CS ex-pats.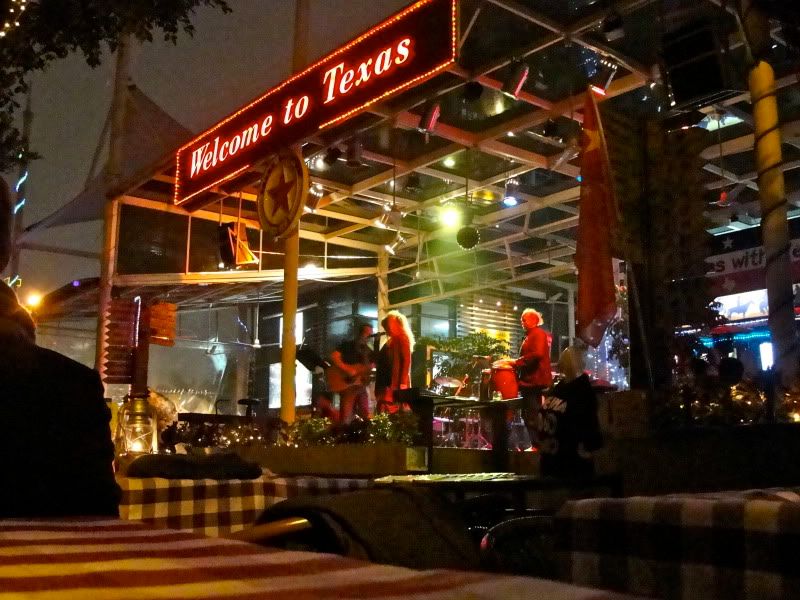 The band was from Iceland. They had a pretty mellow grove that made for good back ground music while people chatted. JJ's is owned by a guy from Tennessee and is modeled after a Texas Steak house. It even has an old Ford out front, Mechanical bull to ride, and a big neon WELCOME TO TEXAS sign.
We also got dinner at a place next door called Havana. We knew it was new but we didn't realize that we happened to be the first customers to order food since they opened that day as a test run for their grand opening the next day! We both got chicken burritos and they were quite good. The bar tender there was a British guy who might have been 26-27. He told us come back for the Grand Opening the next day.
So we did. Along we CS friend CheFung from Hawaii who came to our first meeting and happened to be passing threw Xiamen again.
Havana was a blast. Live jazz band and free monitors margaritas and sangria all night helped a lot!
Just a good weekend over all!
More later.